Overview
The purpose of the organization slug is to provide each organization with a unique link.  Visiting this link will display the appropriate branding and attached Domains to users. 
Create organization slugs
The organization slug is created when an organization is created.  The organization name is appended to the end of the URL.  After it has created, it cannot be modified without deleting the organization then recreating the organization with the desired name.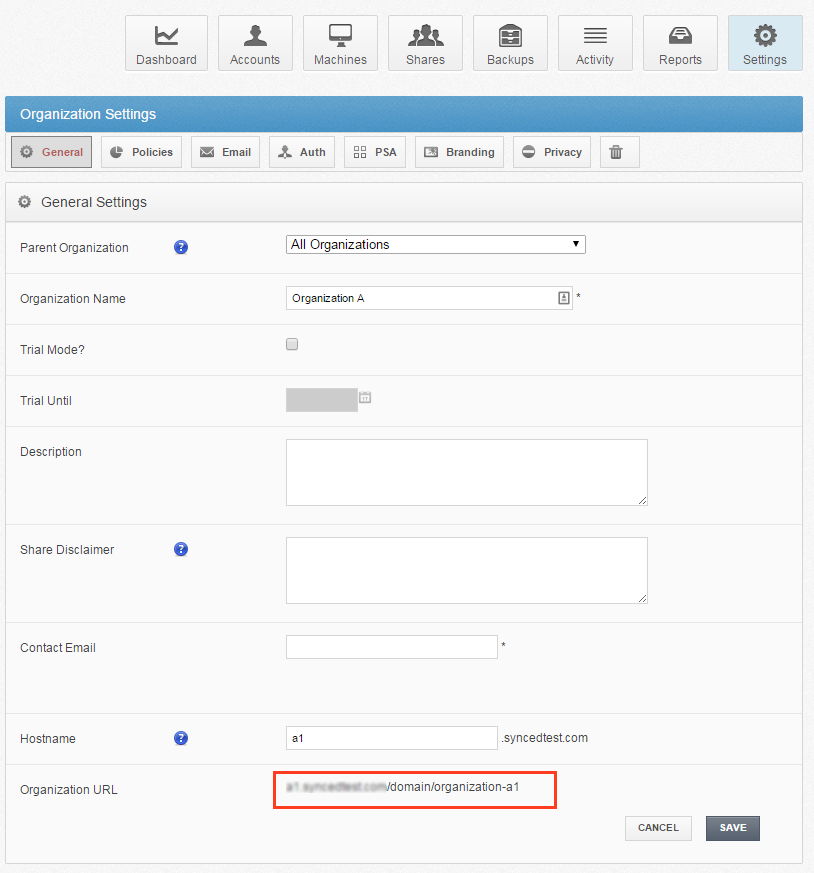 ---
SUPPORT  | 720-204-4500 | 800-352-0248 
To learn more about any of our Axcient products,  sign up for free one-on-one training.
Please contact your Partner Success Manager or Support if you have specific technical questions.
Subscribe to the Axcient Status page for a list of status updates and scheduled maintenance.
---